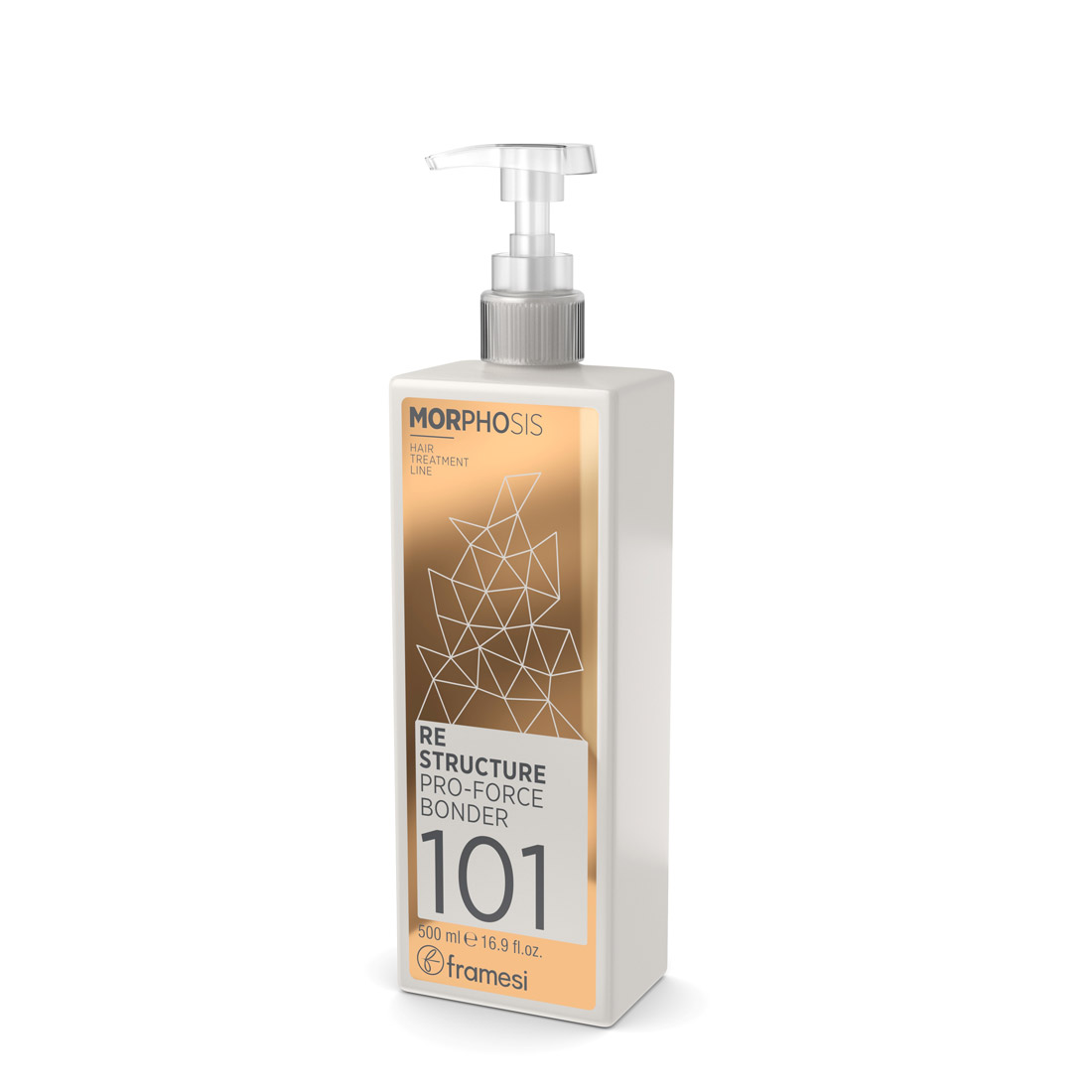 Morphosis Re-Structure Pro-Force Bonder
Direct aan de kleurmix toe te voegen additief. Het beschermt en versterkt de haarvezel terwijl het risico op breken van het haar geminimaliseerd wordt. Het geeft de kleur meer intensiteit en schittering.
Inhoud: 500 ml
Morphosis Re-Structure Pro-Force Bonder
Haar beschermd en versterkt tijdens technische behandelingen. De kwaliteit van de kleurservice is datgene waardoor elk salon zich onderscheidt. Een vrouw die het salon verlaat met een intense kleur en glanzend haar is de beste reclame. Daarom, en omdat technische behandelingen het meeste omzet genereren stelt Framesi Morphosis Re-Structure Pro-Force voor, het onfeilbare systeem dat zorgt bij het ontkleur- en kleurproces voor een ongelooflijke stralende kleur en gezond haar.
Zonder: Parabenen, Gluten en Parfum
Hoe te gebruiken:
Voeg Pro-Force Bonder 101 toe aan Decolor of kleurmensgel. 8g (4 pompjes) per 30 gram ontkleuring of 4g (2 pompjes) per kleurtube.
Pas uw kleuring of ontkleuring toe zoals gewoonlijk.